Everyone has jeans that are old (or no longer fit) forgotten in some corner of the wardrobe, don't they? Since we're not in time to throw anything away, our tip is to reuse!
What do you think of the idea of ​​transforming the denim pieces you no longer wear into ones that will fulfill a much better function than taking up space in the closet? Say: this tip came at a good time, right? We've gathered here the best jeans craft ideas , useful and easy to make at home. Check it out and choose your favorite!
learn to sew
The first step in crafting jeans is to learn how to do the basic stitches of sewing by hand . That way, you'll be able to do a little of everything, and not rely on a sewing machine  to put your ideas into practice.
Tip: Who does not like tinkering with lines and needles, and does not want to learn to sew, have the option to use the jeans glue on sale in haberdashery. In this case, just follow the same rules as for conventional sewing, but it will be necessary to let the piece dry at each new step. 
Separate a good cut scissors
Having good scissors also counts for a lot of points. As jeans are a heavy fabric, larger and more resistant scissors are the most suitable.
Have basic color lines
Lines in basic colors such as white, brown, black, dark blue and gray usually do the job. But we must remember that its color will depend on the desired effect for each piece.
20 Models of Crafts with Jeans
Check out now over 20 crafts you can make using jeans of all kinds of washes.
1. Hanger toy holder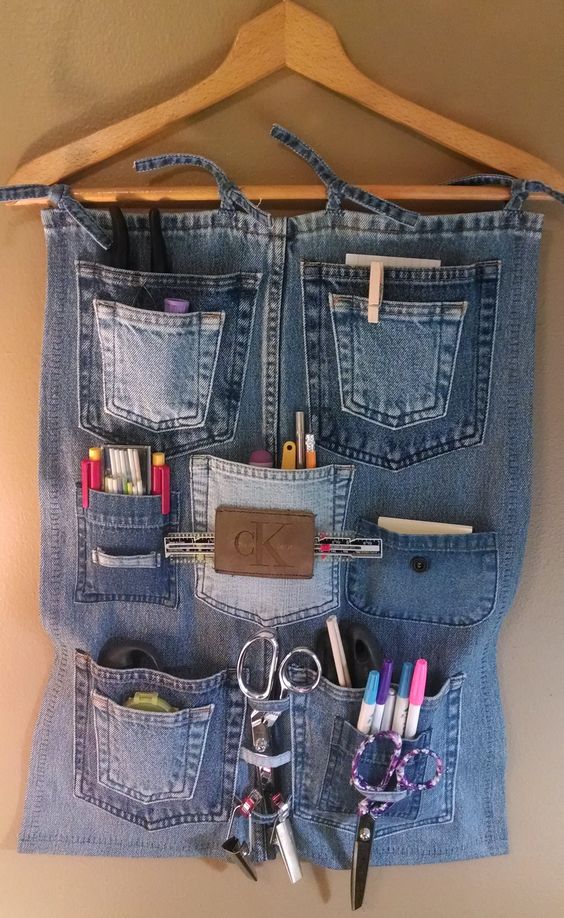 2. Cell phone holder for socket
3. Kitchen apron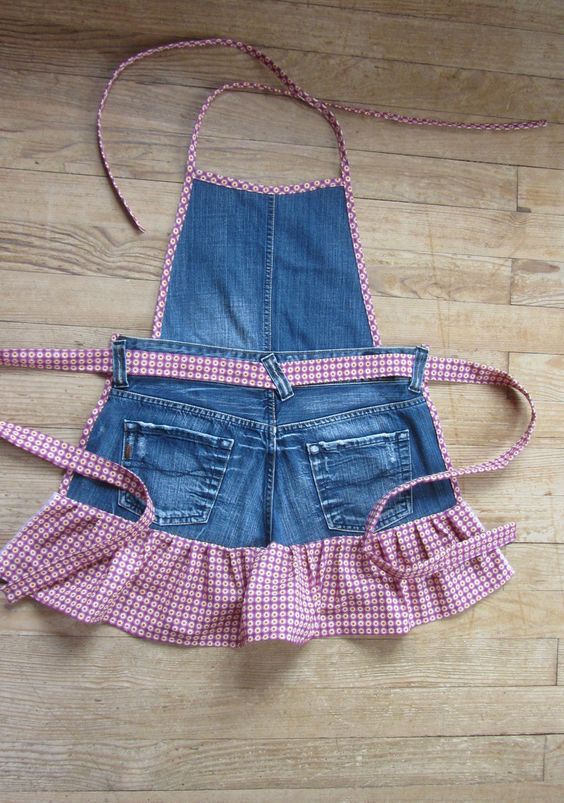 4. Necessary in jeans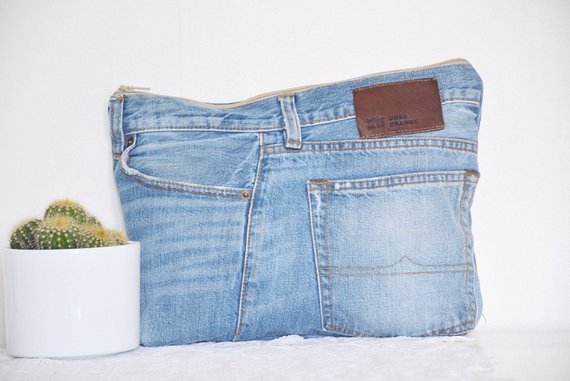 5. Sofa in jeans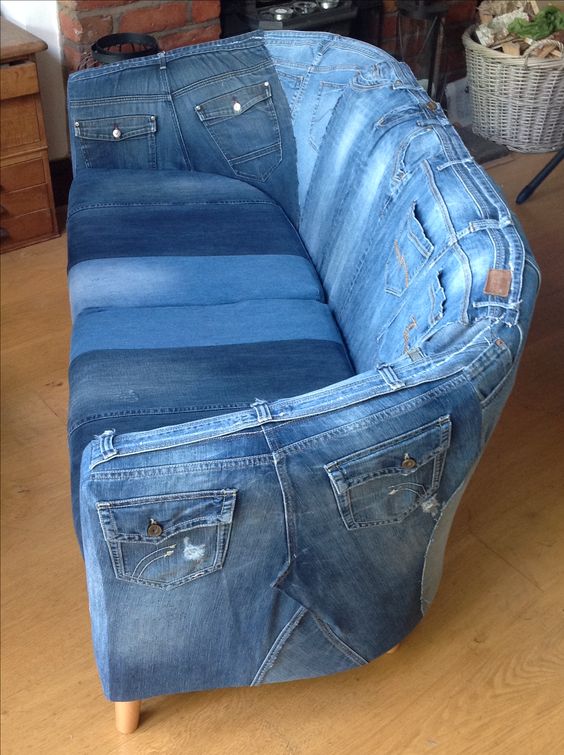 6. Sofa storage box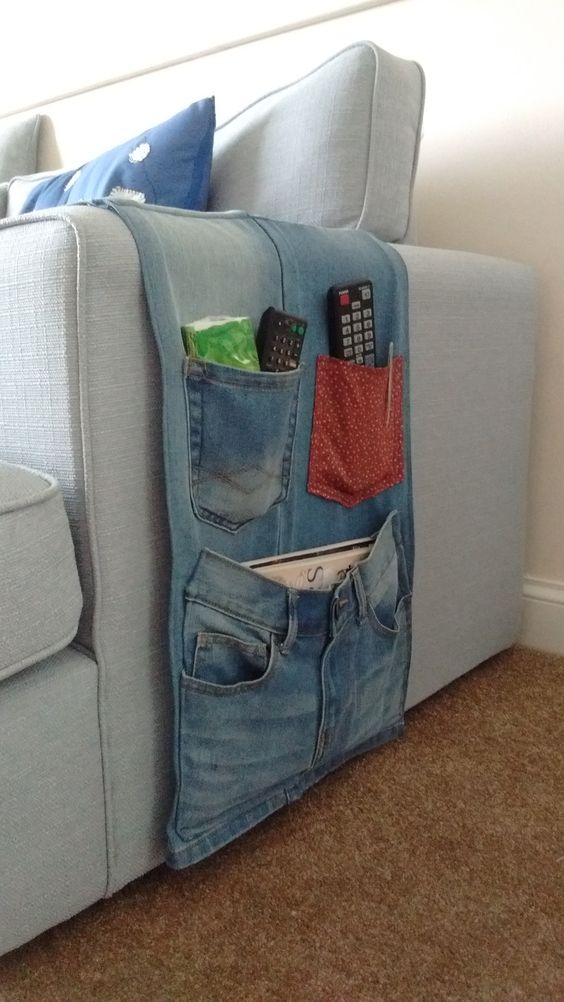 7. Office chair with denim pockets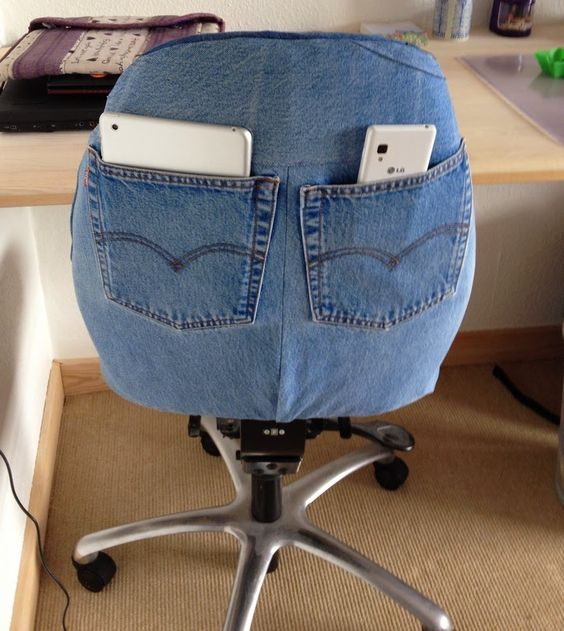 8. Patchwork Cushion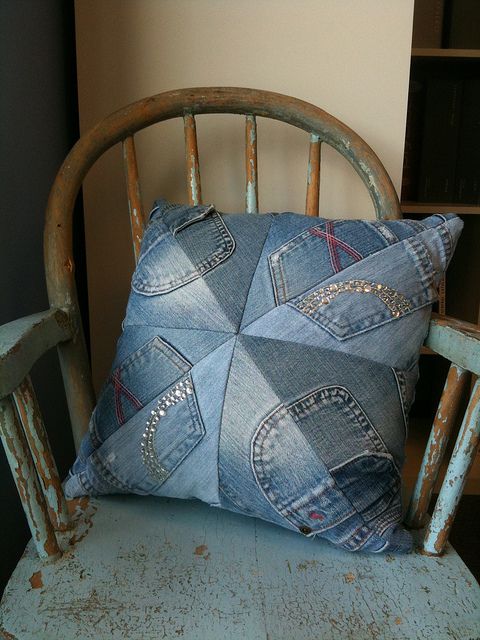 9. Patchwork bathroom rug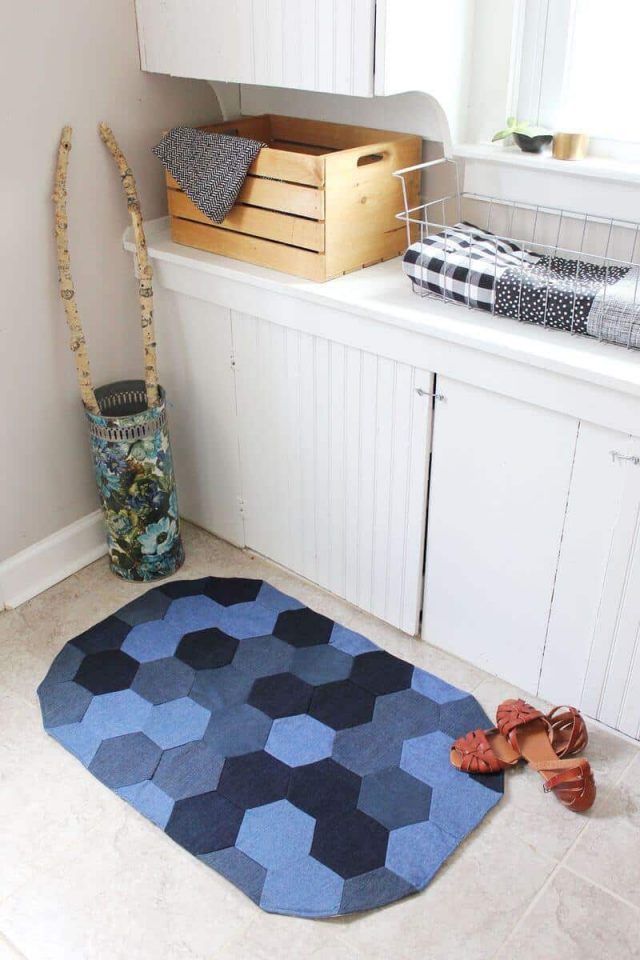 10. Denim flap mat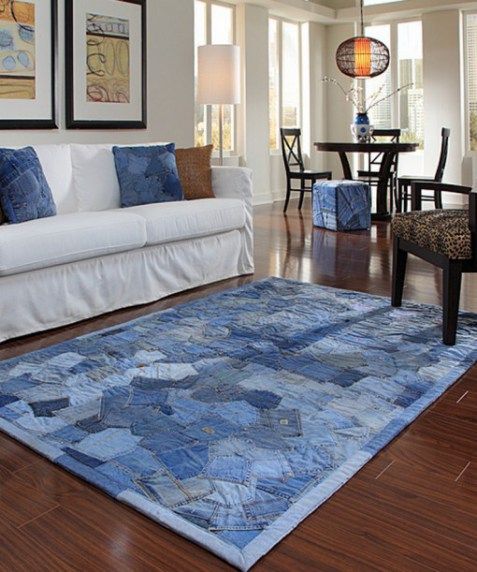 11. Mini denim backpack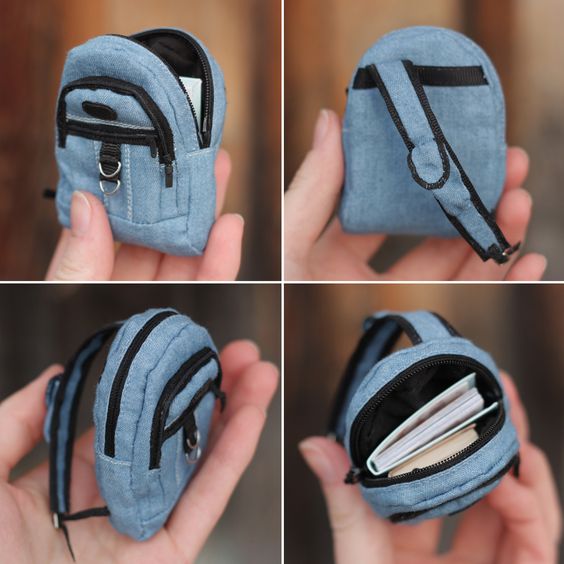 12. Pull bag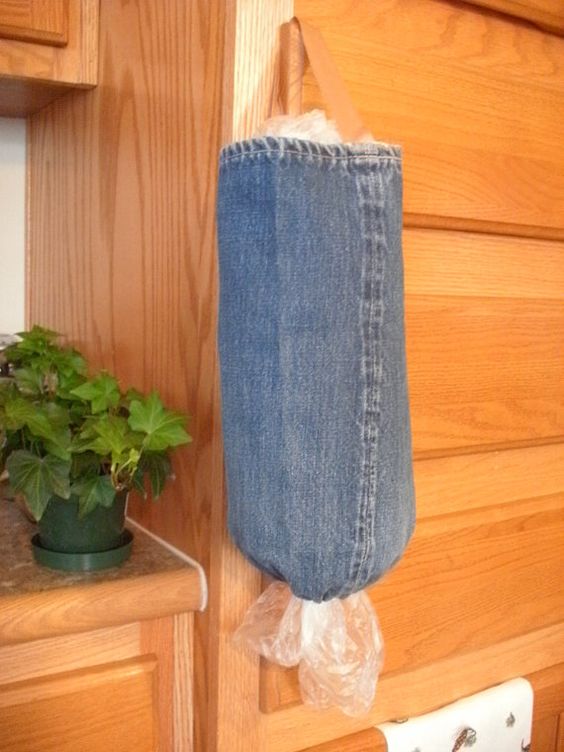 13. Bottle holder for tours
14. Handmade necklace with flowers on jeans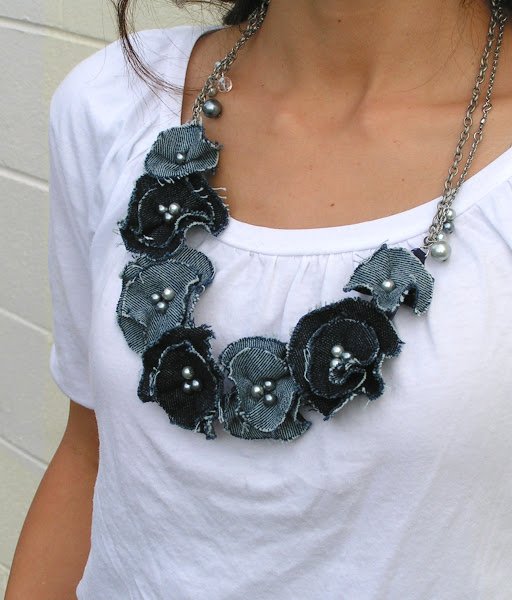 15. Earring with twisted denim straps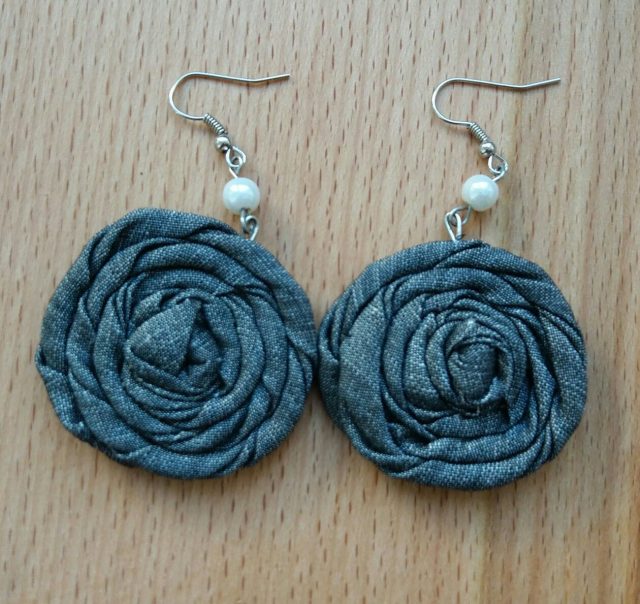 16. Jeans dress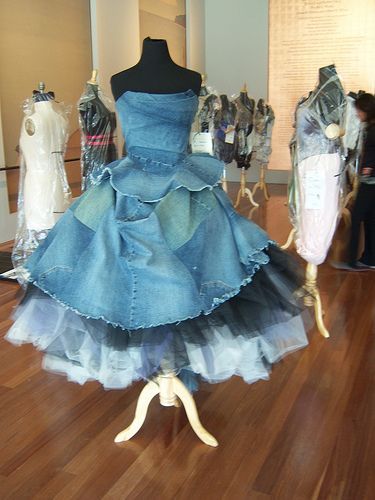 17. Pincushion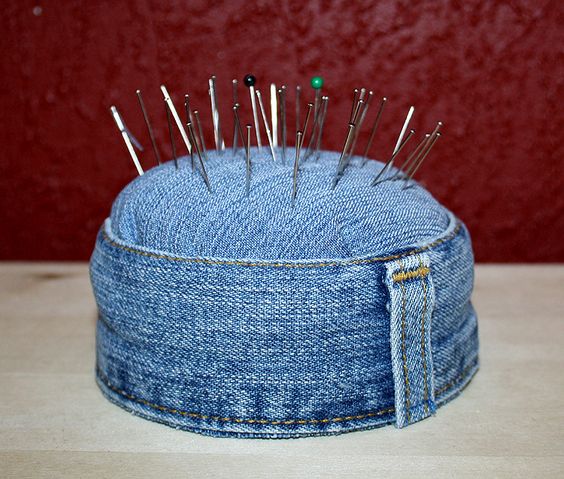 18. Basket with braided straps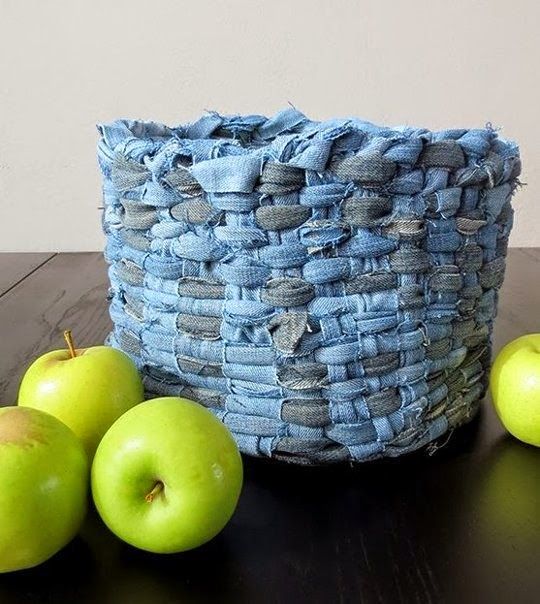 19. Jeans bag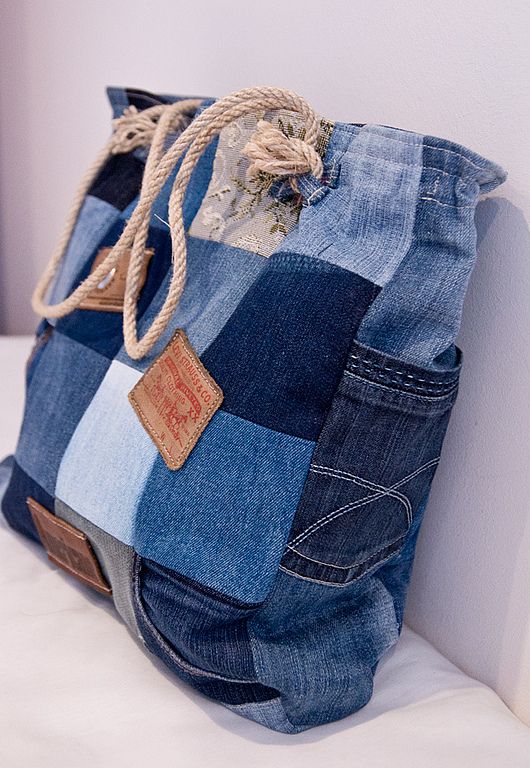 20. Denim pillows with appliqué patch and quilt